Joyce du Mortier Deputy Chair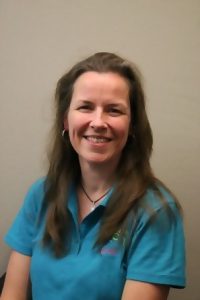 Originally from The Netherlands, we moved to Tasmania 9 years ago. After my son was born, both my children started attending long-day care in Ocean View and continued in Mountain View. They are now both enjoying outside school hours care and the holiday programs at KOSHC.
I grew up in our own family day care with my mother providing services from our family home for over 30 years now. I was also an Educator with Kingborough Family Daycare myself, providing occasional care in Blackmans Bay. Having experienced childcare services from both perspectives, I understand the importance of quality child care provided by people who genuinely care for your children.
I have continued my career in Human Resource management in Tasmania, currently working for the Department of Treasury and Finance. In my free time I enjoy walking, cooking and karate.
Mark Roberts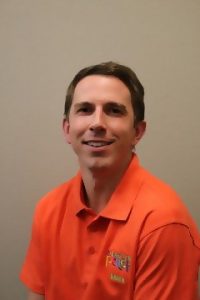 Originally from Manchester in the UK, I moved to Tasmania 10 years ago. It was here I met my wife, Zanna who I live with in Kingston with my Son William. William has been attending Blackmans Bay Childcare Services since the start of this year. I am currently employed at Lowrie Kent Conveyancing where I have worked since March, 2014. I completed a Bachelor of Laws in 2010 before returning to the UK for 3 years with my wife where I worked at a mid-sized law firm.  
I completed my Graduate Diploma in Legal Practice with the intention of joining a law firm in Tasmania, however I have since started working in Conveyancing and am currently obtaining my Conveyancing Licence. In 2013 my wife and I moved to Kingston with William and our dog Cody. When I am not playing in the garden or local park with William I enjoy cooking and listening to music. I also play hockey and enjoy a round of golf at Kingston Golf Club.
Aidan Eggleston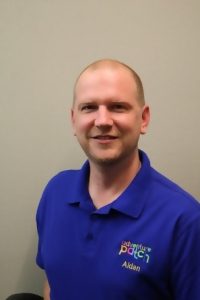 My wife and I have spent the majority of our lives living in the Kingborough municipality.
With our three children, we have continually utilised a range of services of BBCS since 2003 including long day care, outside school hours care and vacation care.  We find the service provided to be loving, personalised and professional.
Over the years we have watched BBCS expand to provide more services to more family's whilst continuing to maintain their high standard of care. I'm excited to have the privilege of being part of this moving forward.
I have been working for RACT for 13 years and am a strong supporter of utilising local services and brands. Also over this time I have worked with various children charity organisations providing support to fathers with 0 – 7 year old children.