Joyce du Mortier – Deputy Chair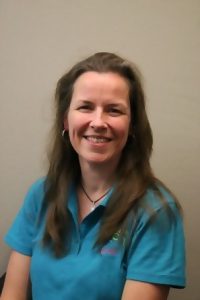 Originally from The Netherlands, we moved to Tasmania 11 years ago. After my son was born, both my children started attending long-day care in Ocean View and continued in Mountain View. My son is now very much enjoying outside school hours care and the holiday programs at KOSHC.
I grew up in our own family day care with my mother providing services from our family home for over 30 years. I was also an Educator with Kingborough Family Daycare myself, providing occasional care in Blackmans Bay. Having experienced childcare services from both perspectives, I understand the importance of quality child care provided by people who genuinely care for your children.
I have continued my career in Human Resource and change management in Tasmania,  working in mostly not for profit organisations and the State Government. In my free time I enjoy walking, cooking and karate.
Aidan Eggleston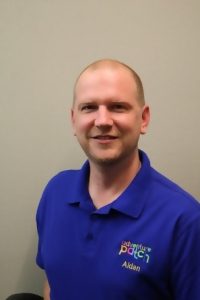 My wife and I have spent the majority of our lives living in the Kingborough municipality.
With our three children, we have continually utilised a range of services of BBCS since 2003 including long day care, outside school hours care and vacation care.  We find the service provided to be loving, personalised and professional.
Over the years we have watched BBCS expand to provide more services to more family's whilst continuing to maintain their high standard of care. I'm excited to have the privilege of being part of this moving forward.
I have been working for RACT for 13 years and am a strong supporter of utilising local services and brands. Also over this time I have worked with various children charity organisations providing support to fathers with 0 – 7 year old children.
Calum Frame
I grew up, and have spent the majority of my life, in Blackmans Bay. When my partner and I discovered that we were having our first child in late 2019, we promptly moved back to the area to spend the first year of our son's life in a place that was familiar and family-oriented.
I hold a Bachelor of Business degree and am a member of Chartered Accounts Australia and New Zealand. After a number of years in finance, working in professional services firms and for-profit organisations, I began working as a Finance Manager for a not-for-profit company in early 2020, which has been equal parts stimulating as well as incredibly fulfilling.
To Adventure Patch, I bring a wealth of knowledge and experience in the areas of finance, accounting and management. I also bring the cautious perspective of a new father, trying to find my feet and ensure that my son is safe and cared for within the wider Hobart community. With that, I'm in the same boat as so many of the parents and carers that access services through Adventure Patch.
In my spare time I enjoy reading, running and spending time with my partner and son.
Jennifer O'Farrell
I have spent most of my career practising law in Melbourne, in the area of commercial litigation.  Prior to this, I was a judge's associate in the Federal Court of Australia.  When my husband and I had our second child, we decided that it was time to move home to Tasmania.  We moved to Kingston Beach and (having grown up on the Eastern Shore), I am a Channel convert.  I am now a lawyer at a Hobart law firm, in commercial litigation. 
My two young boys attend Adventure Patch's Mountain View service.  They both love the 'hands on' programs at the service and my eldest son especially loves going on the Adventure Patch bus to bush camp. 
I have a wide range of experience, including board advisory and regulatory work.  I look forward to supporting Adventure Patch both as a parent and board member.