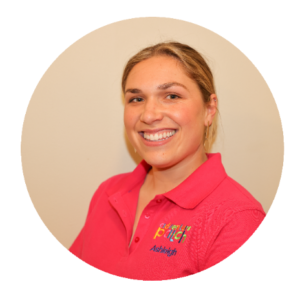 Ashleigh Thompson –  Chair
I have been living in Blackmans Bay for the entirety of my life and enjoy working within my local community. In my working life, I am admitted as a lawyer and have experience in various areas of law. Currently I work for the Tasmanian Industrial Commission in the area of workplace relations. I enjoy applying my skills learnt throughout my professional career to assist in my role as Chair on the Board of Directors. Outside of work I love to spend time with my dog Jax, as well as participating in team sports and cycling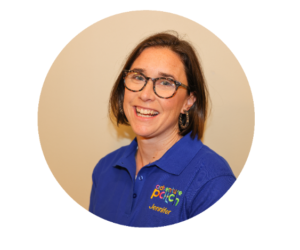 Jennifer O'Farrell – Deputy Chair
I have spent most of my career practising law in Melbourne, in the area of commercial litigation.  Prior to this, I was a judge's associate in the Federal Court of Australia.  When my husband and I had our second child, we decided that it was time to move home to Tasmania.  We moved to Kingston Beach and (having grown up on the Eastern Shore), I am a Channel convert.  I am now a lawyer at a Hobart law firm, in commercial litigation.
My two young boys attend Adventure Patch's Mountain View service.  They both love the 'hands on' programs at the service and my eldest son especially loves going on the Adventure Patch bus to bush camp.
I have a wide range of experience, including board advisory and regulatory work.  I look forward to supporting Adventure Patch both as a parent and board member.
Edward Burrows-Cheng – Company Secretary
Hello, my name is Edward and I live in Kingston with my fiancé, daughter and two fur babies, Millie and Hunter.  
I attended University on the Gold Coast before moving back home to Tasmania to start my career in law. I practice in the area of commercial litigation in a Hobart law firm.  
My fiancé and I were blessed to welcome our beautiful daughter into the world in October 2021 and are excited to join the Adventure Patch family.   
I look forward to applying my skills that I have gained from my previous involvement serving on associations and boards.  

 Rowena Lamond – Director
Looking to join the Board?
Adventure Patch is a community based not for profit organisation with a long and proud history of providing children's services in the community.  The Board plays a significant role in monitoring and guiding the strategic growth of the organisation in the community we serve.
Serving on the Board as an effective director requires:
Your time – to prepare for, attend meetings and undertake relevant actions.
Active engagement in Board discussions and debates, including occasional electronic communication between meetings.
Be prepared to represent Adventure Patch.
Have an understanding of the services that Adventure Patch provides.
Be willing to develop skills in being an effective director.
Meeting frequency:
Monthly meetings for approximately two hours.
Annual Strategic plan review for approximately half a day, usually in conjunction with facilitated Board retreat.
As well as possessing attributes to be an effective director, we are particularly seeking potential directors with skills in the areas of accounting, finance and/or business development.
A director position enables Board members to enjoy further professional growth by having access to professional development opportunities.  You will participate in an induction program and have access to training for new directors.
If you feel that you have the desire, and qualities to serve on the Board, we  encourage you to apply as soon as possible using the nomination form. Nomination  Form